Yukata(The reason I purchased a Yukata)
What's the Yukata ?
Yukata (similar to a "bathrobe") is an unlined cotton summer kimono worn at summer events such as summer festivals, fireworks festivals , as well as in sento and onsen.

Though yukata are traditionally indigo and white in colour, modern yukata commonly feature multicoloured designs, and are designed to be machine washable.

They are similar in appearance to the nemaki, a unisex short-sleeve kimono-like garment worn by guests at Ryokan (Japanese traditional inns).

https://en.wikipedia.org/wiki/Yukata
・Yukata made from cotton.
・The Yukata is tied with an Obi and fixed.
・There are various ways to tie Yukata.
 For instance, "Kai no Kuchi Musubi" or "Ronin Musubi".
 These 2 ways of tying use an obi called "Kaku-Obi".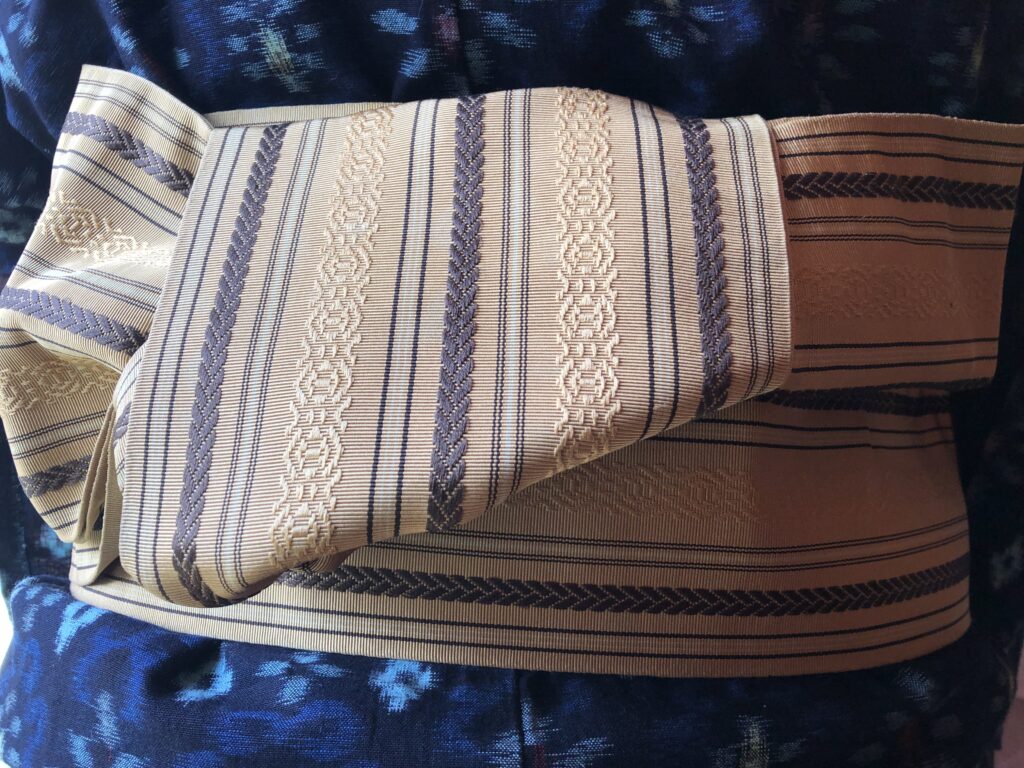 August,25 2021(Wed.) 3:23pm